I did it, I effed an Oh. Here it is, Citrus Hat with Bebe.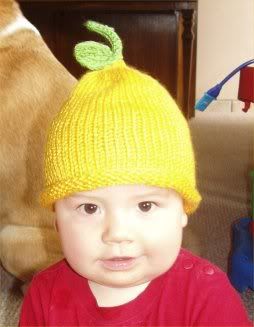 And here's the Bug, looking coy.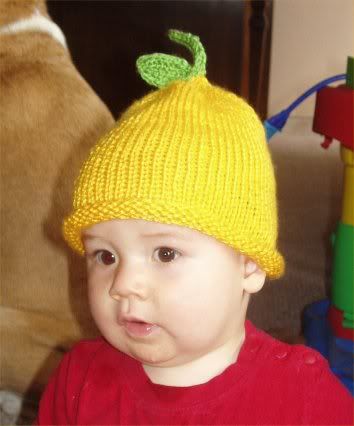 Citrus hat, made with far less than half a ball of Red Heart Soft Yarn in yellow, and a scrap of green.
My own pattern (as much as a roll brim hat with regular decreases can be claimed by anyone)
Size 5 circs, which I hated so I switched them out for DPNs.
Now, off to make a punkin hat for somebody's little punkin.