My favorite kind.
We took a quick trip to Phoenix last night and came home this morning. I knitted a little more than one row on Tendrils and gave it up. It's too hard to knit while stuffed in DH's old truck, betweeen the door and the giant car seat. (I never knew how big those things really are.)
Anyway, I decided I'd better take some photos or you'd think I was making it all up. First, Tendrils: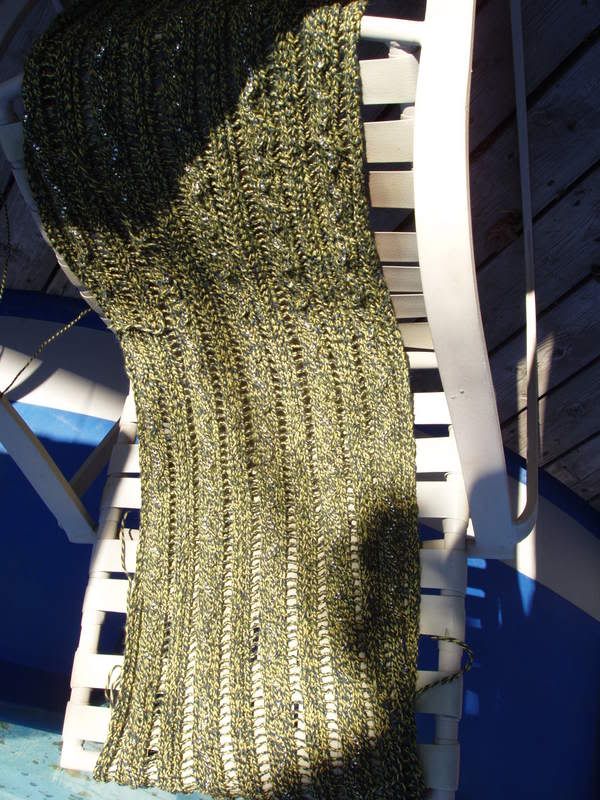 An artsy shot: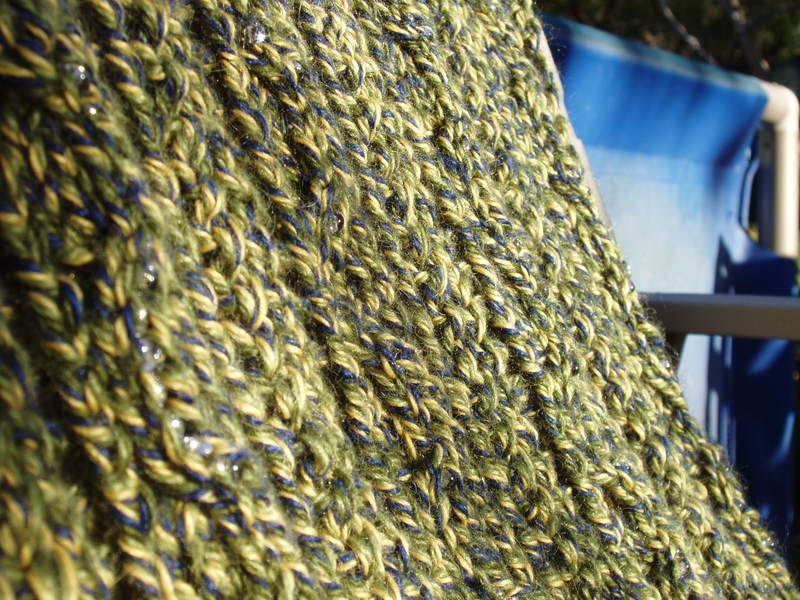 From a distance, it looks like a mottled earthy green to me, but up close you can see the problem - it's so mottled you can scarcely make out the individual stitches, and the beads are completely buried. This is why I will overdye this puppy when I've finished it.
The Irish Hiking Scarf for the Red Scarf Project:
Another artsy shot: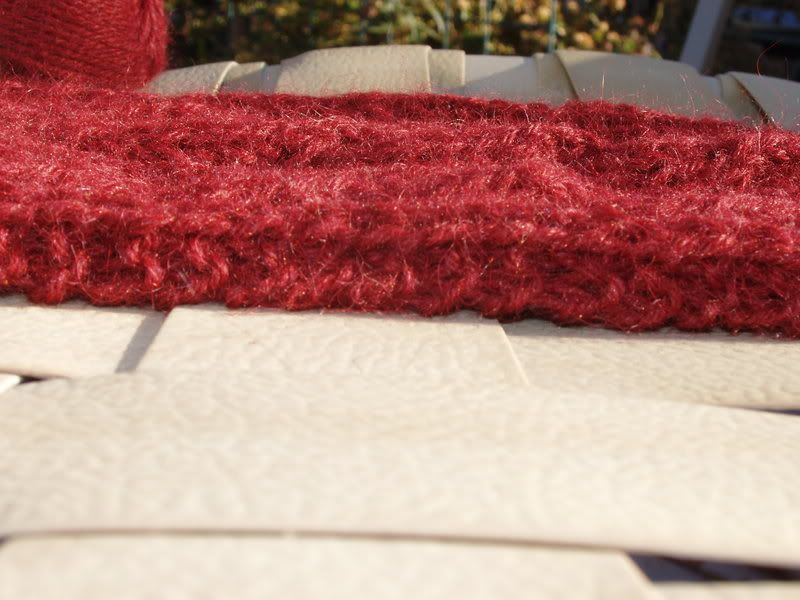 The first picture is close to the true color.
Oh yes, and one more thing. I never heard from Hypatia or Patty, so Bug picked two new names. Elizabeth D. and
Heide
! Hooray!