I have completed a knit! I know, it's incredible.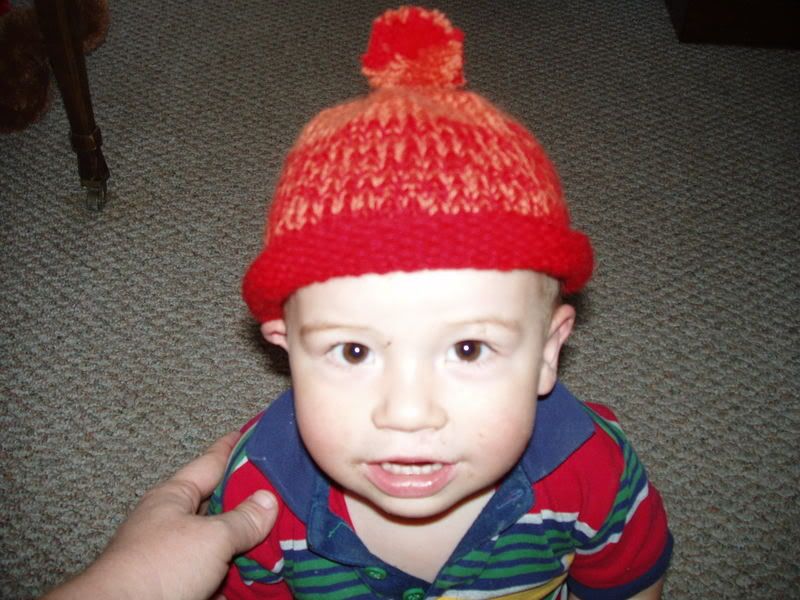 Bug hat.
One standard roll brim hat with pompom. Anyone know how to make the pompom stay tighter to the hat? I can never get it snug enough.
Anyway.
Roll brim hat in Elann Peruvian Highland Wool, held double, in red and orange. Colors changed at random when I got bored. Some stitch number I don't remember, since I stopped casting on when I got bored. I call it pseudo-tweed because the middle band looks tweedy to me, even though it's only just a strand of red and a strand of orange held together.
What IS this?
One for the Dulaan box, at least four more to go!