...cotton?
Yup, I dyed myself some cotton sock yarn.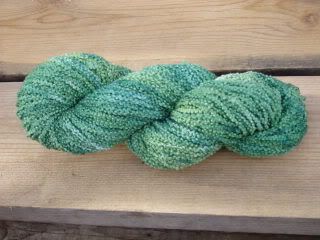 I am deeply in love with an art that allows you to make beautiful things with absolutely no knowledge or talent, and a set of vague instructions. The happy accidents that conspired to make this yarn mean I will owe the universe later, but I don't care, this is good stuff, and I can't wait to have socks made of this stuff. I hope I made enough.
I also decided I needed to have
A Piece of Vermont
. Specifically, Blue Columbine.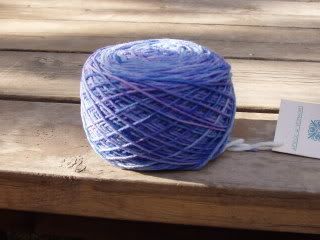 Is it not the most gorgeous thing?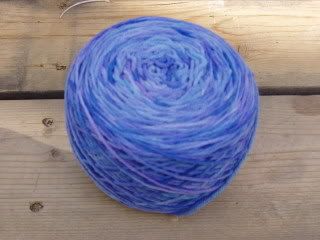 This is wool, so I'm doing a test. If I can't wear these, I'll likely cry, and maybe I might give them to someone else. Maybe I'll just keep them to pet and look at.
And lastly, we're in the home stretch. This is good, because I have 8 days.