We took a lovely trip to southern California to give the Bug his first taste of the ocean.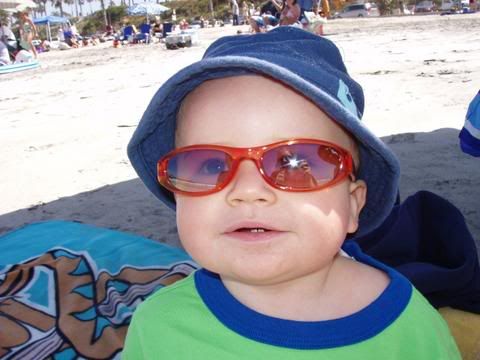 Baby Hollywood
He didn't actually taste the ocean, but he did eat some sand.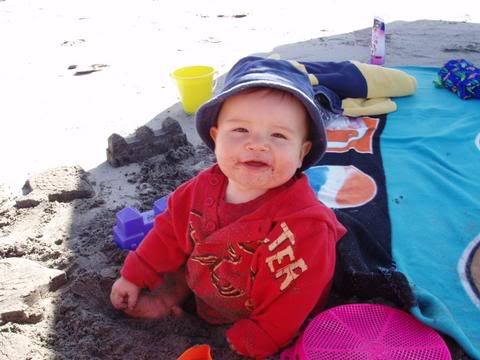 I wanted to get away and knit, and I did. DH wanted to get away and eat fresh seafood, and he did. All in all, a successful trip.
I managed to do some knitting, although not as much as I wanted. I knit on and off for hours on my socks on the way, and they show notable progress.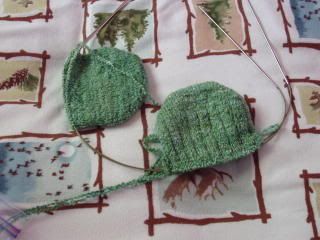 I didn't get much knitting on the stole during the beach trips (see previous paragraph about Bug eating sand) but I knitted quite some time on it in the car on the way home. Since I'd had to frog to the SECOND lifeline when I got to CA, not as much progress as I'd hoped on it either. I did get some done, though, and will be knitting on it when I have time to concentrate. It is
not
SnB knitting.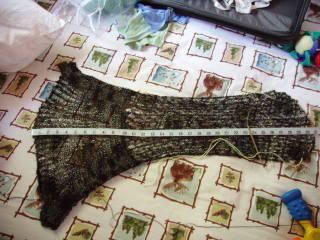 Check it out, that tape says 31 inches. Only 49 to go.
This weekend will be spent at the lake. DH has promised that he'll watch the Bug long enough to allow me to rent a kayak and paddle around, which I've
long
wanted to do. Other than that, I will sit in the shade and knit, assuming it's not too sticky and hot to hold yarn. If it is, I'll sit in the air-conditioned camper and knit.