So, my friend mentioned she needed new socks. Purple socks, to be exact. So I made her some yarn. (Okay, I dyed her some yarn, and wound it on the maiden voyage of the Mother's Day Swift. Shall I call him Jonathan?)
Anyway, I love the way it came out.
First, in the skein, which I think shows the colors better.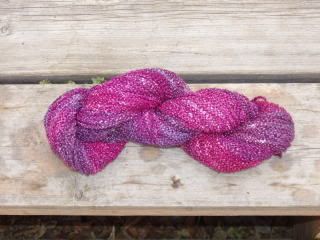 Next, in the ball. I think I wound it too tight, and it's very very dense.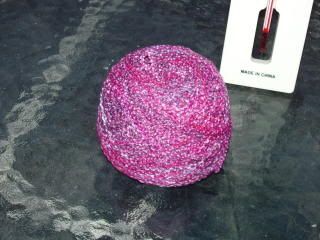 Next, an artsy picture. This was an accident, but it looks to me like the ball is peeking into the frame, like it's shy or something.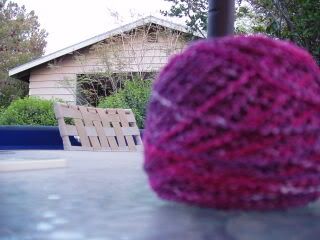 Hey, it's my blog, I can post all the weird photos I want.
Anyway, if Tracy doesn't like it, Tracy can send it back to me and *I* will have happy purple feet.