My window is extremely dirty. With all the wind, dust storms, and rain (followed by more wind and dust storms), the large window in my living room is extremely dirty. This is a shame, because I love looking out into the back yard, and the dirt obscures my view, just a little. I have not washed it, though, because of this (as
Cate
says, click to embiggen):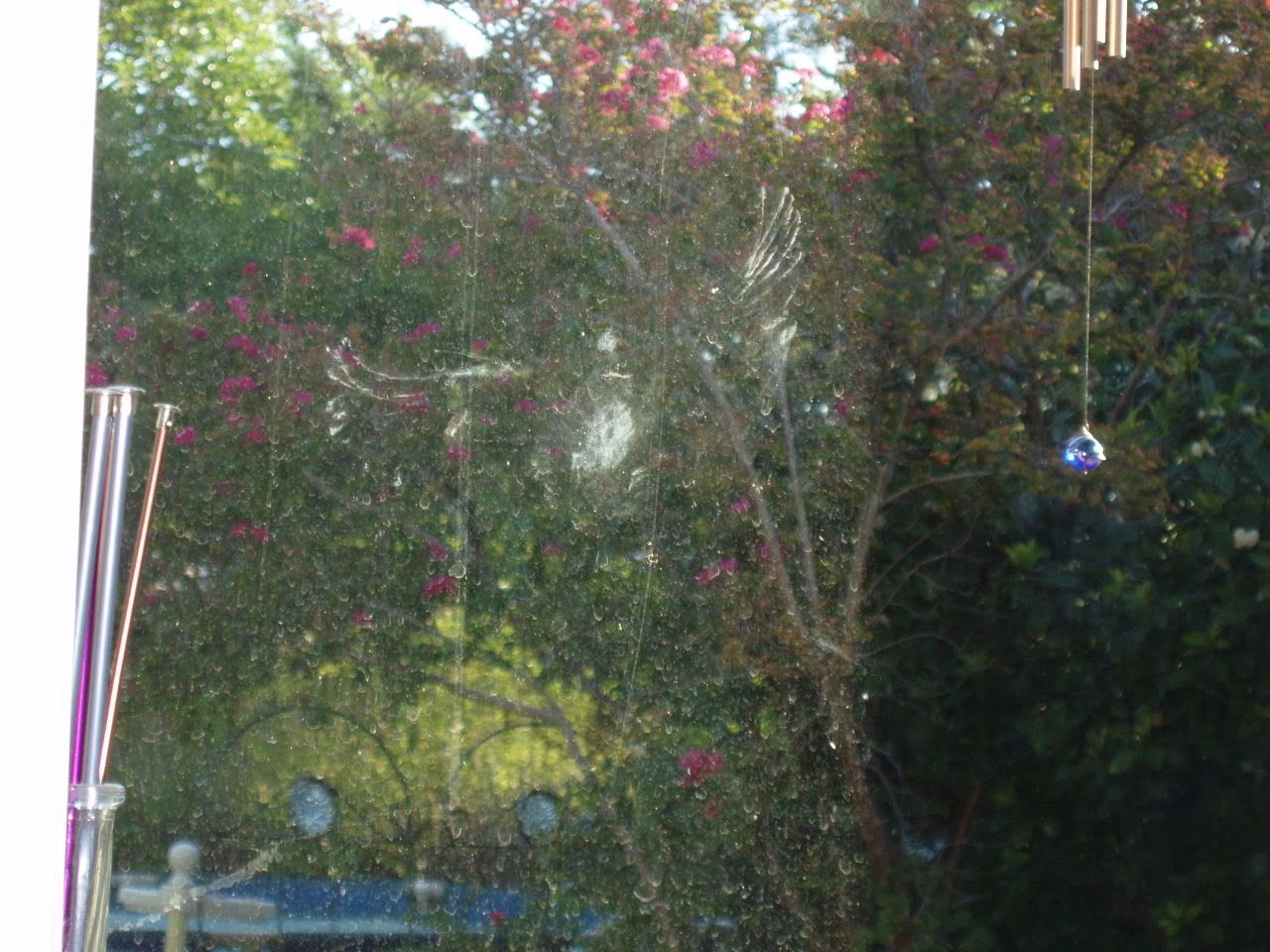 DH tells me he was present when this bird hit the window, and that it flew away unharmed. It cracks me up every time I see it. You can tell that the bird realized it was a window milliseconds before impact and tried to turn.
There's another one directly above it that shows a perfect head-on image of the dove that hit. (Yes, it's clear enough that I can tell it was a dove.) Right down to the outline of the beak. It's high enough on the window that the light is never quite right to get a good picture.
I'm afraid that if I wash my window, the birds won't stand a chance.
Incidentally, the closeup photo was not retouched at all - the only change I made to it was to add the text. That is really and truly how clear the little birdie's outline is.