At this rate, Christmas will be here in no time. (ducking and running now)
Regardless, it's Saturday, and this is what my sky looks like: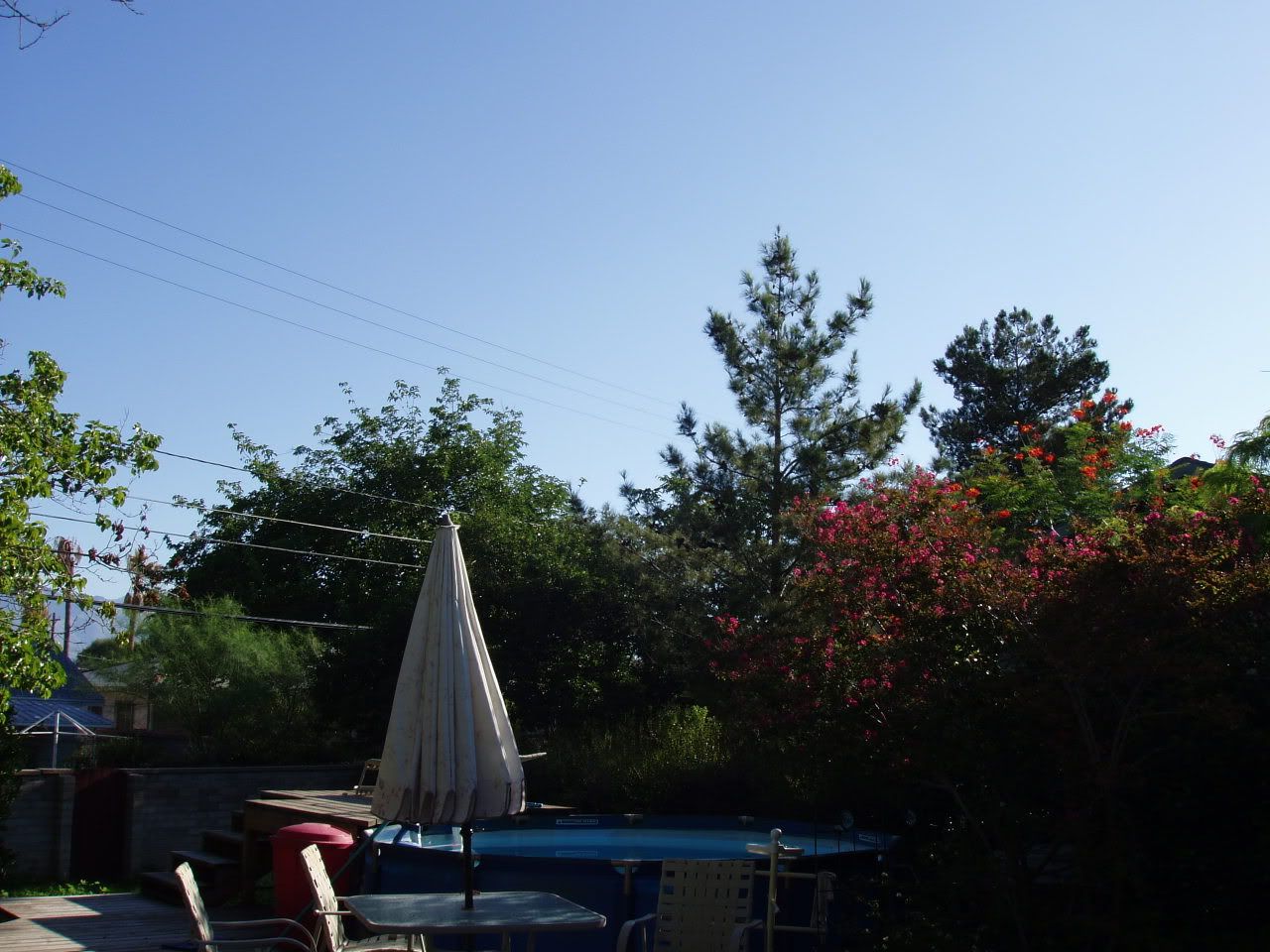 It's either bright clear blue or cloudycloudycloudy. Right now it's warming up a little, but when I got up this morning it was only 68! Yeehaw! This is the only time of year when we get dew on the grass, which I love too. We're supposed to have a bit of a chance for rain, but even without it, the weather station is predicting only the high 90s for temps through the end of the week. Yeah!
My shoulders and wrists continue to feel better, through a combination of chair massage (yum), PT exercises, and no knitting. To make them all better, this is what my day looks like: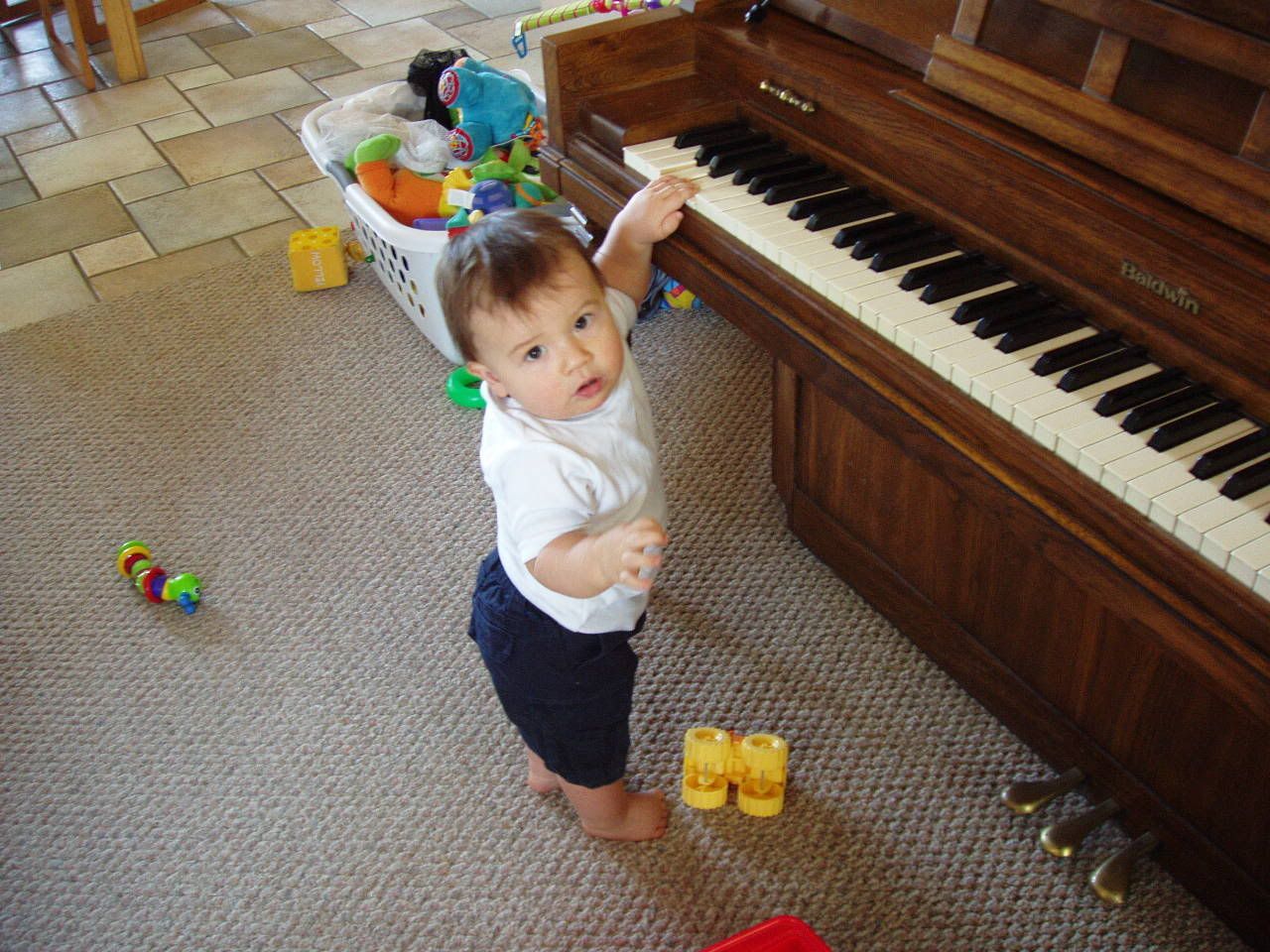 Eddie can't decide whether piano or percussion is more fun.