The Bug's second Halloween has passed. He was a little more alert this year.
Then:
Bug as Wombat
Now: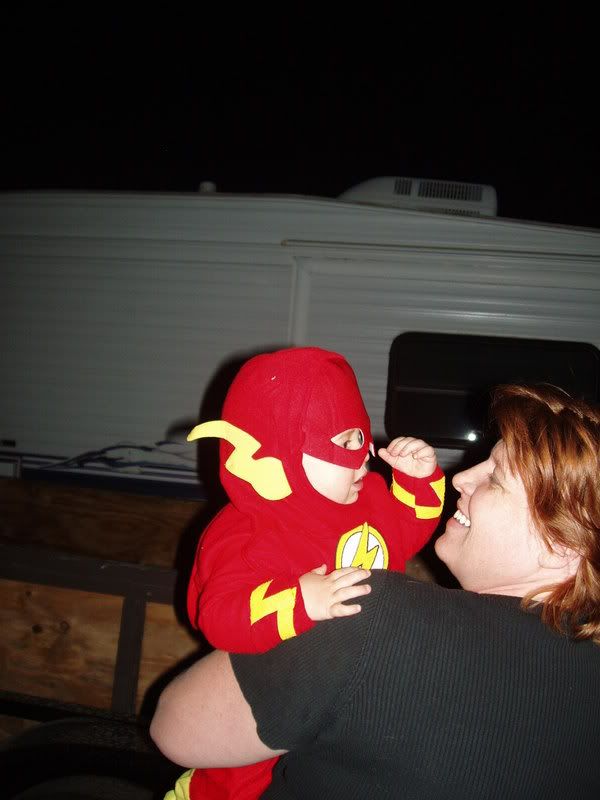 The Flash!
We had fun carving pumpkins last night, and of all of them, the Bug and Boo ones were the biggest hits with the kids. (Mommy! That one says Boo! Look, it does! And that one says BUG!)
Punkins!
We went to four neighbors' houses, and then got in the car to go visit friends with a boy Bug's age. We didn't get two blocks before he conked out in his seat, so we turned around and went home to dole out more candy. All in all, a fun evening.
(Well, except for when I started to pin out Frill and found a hole with two live stitches right in the middle, but we won't talk about that.)