Please note the counter in the sidebar. 42 days, people. Six weeks, plus a few hours. That is not nearly enough, I promise. Six freaking weeks.
I cut the Bug's hair yesterday. I think it's pretty cute. Suddenly he's a redhead. I'm not sure why, but he looks so much more like a little boy and less like a baby to me now. Anyway, a few photos.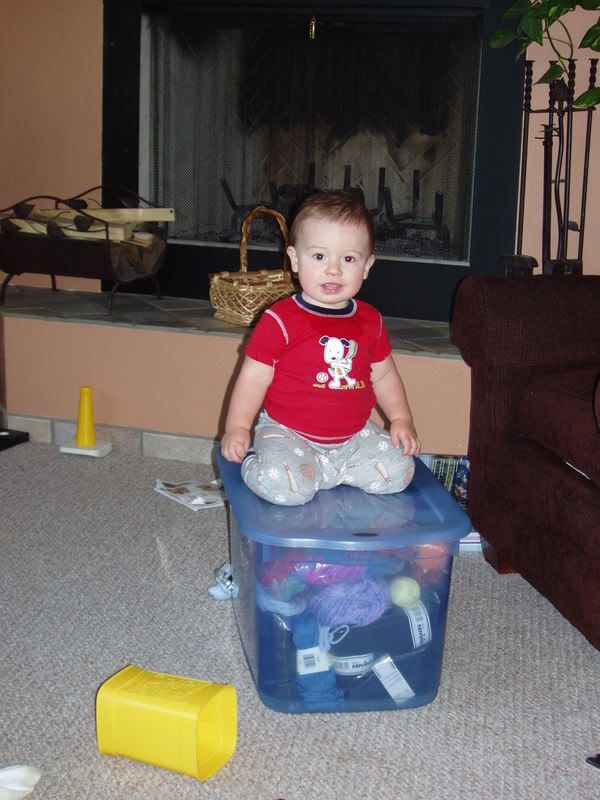 Small boy with yarn.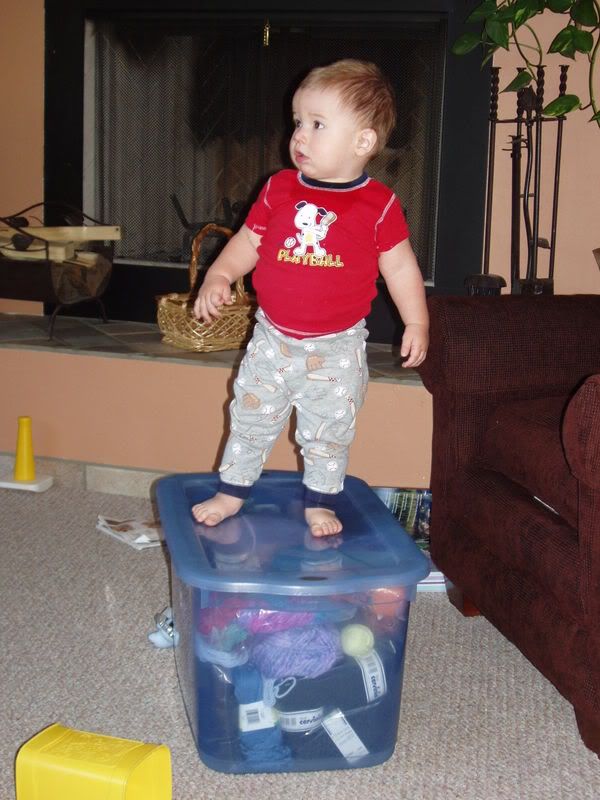 Ten years off my life.
Please note in that second picture - he's not just standing there, he's walking from end to end.
Clapotis proceeds apace. I have about four rows before I start the straight rows and get the entertainment of occasionally dropping stitches. I am easily entertained. No doubt that if I were Wannietta or The Harlot, I would have been done days ago, but I am a slooooooow knitter.
I am also considering throwing away the Heinous Purple Thing. I have plenty of that purple yarn, and I really think there's a project that would be less heinous. If I don't rip it, I'll never finish it, and then MIL won't have a knitted Christmas present.