Jessie
is a color genius. This is three skeins of Henry's Attic Andromeda (50/50 wool and silk) she dyed for me when I couldn't find the color of Lion and Lamb I wanted for my aunt's Christmas Clapotis. I haven't taken the picture below yet (it's dark, I'll add the picture tomorrow before I post) but I can guarantee that no piddly amount of camera skills I have will do this yarn justice. I can't freaking wait to knit it.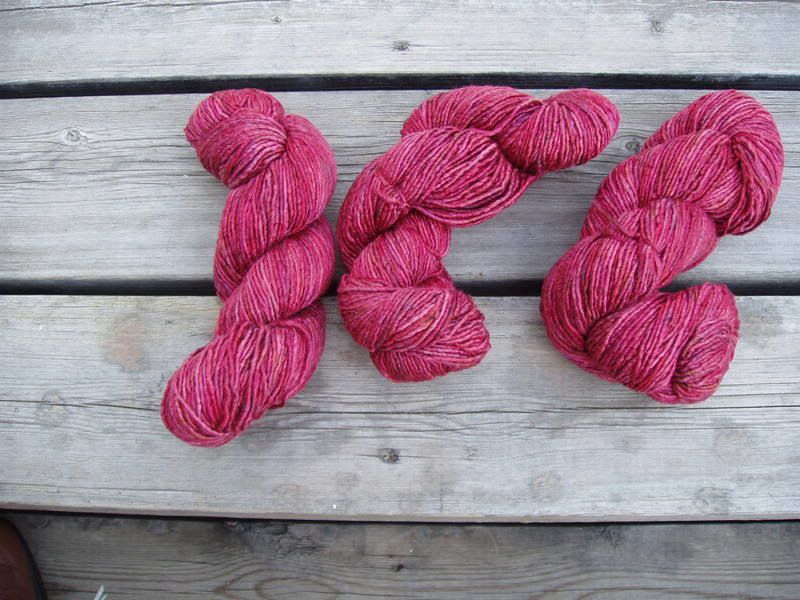 Sorry for the lack of artistic posing - the Bug was headed for the yarn.
Below, 6 skeins of elann.com Peruvian Highland wool, in rainbow colors. For a Dulaan hat pattern that has been swirling around in my head. Yeah, someone has probably knit it before, but I haven't seen it, so in my reality, I thunk it up all by myself.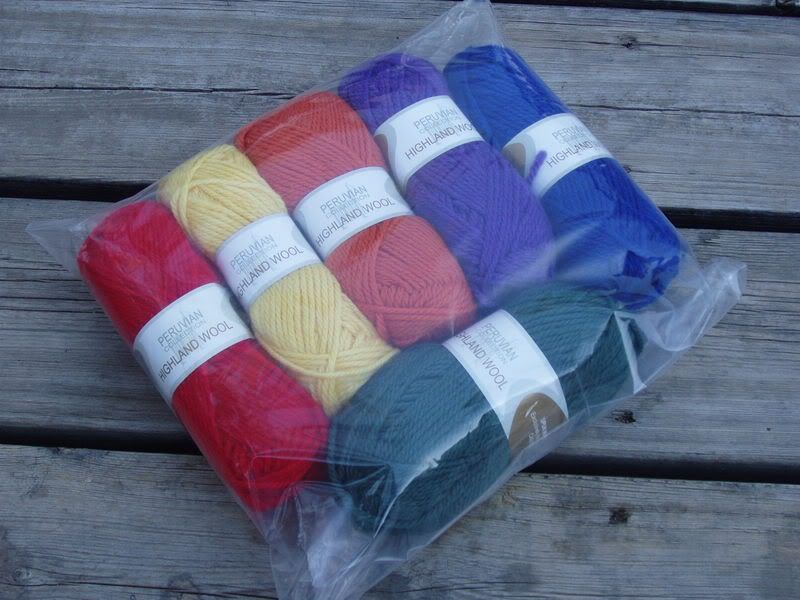 Not pictured: the skeins of Knitpicks yarn I ordered on 10/24, that shipped on 10/25.
La's
opinion notwithstanding, I like Knitpicks yarns. But seriously, do they pick "extra slow" at the post office or what? It shipped on 10/25 according to the website, and it's not here. The Elann.com yarn and
A Piece of Vermont
(
Jessie
) yarn both shipped on 10/30, a full FIVE days later, and BOTH of the later packages arrived first. Really, it's my only complaint about knitpicks thus far.
(Okay, after I wrote this post I wound five balls of Andean Silk into center pull balls and strung two with beads. Out of the 10 balls I ordered, three had knots. I think that's a little excessive. Even for cheap yarn.)
After all the new and wonderful yarns, it seems almost anticlimactic to show you Frill.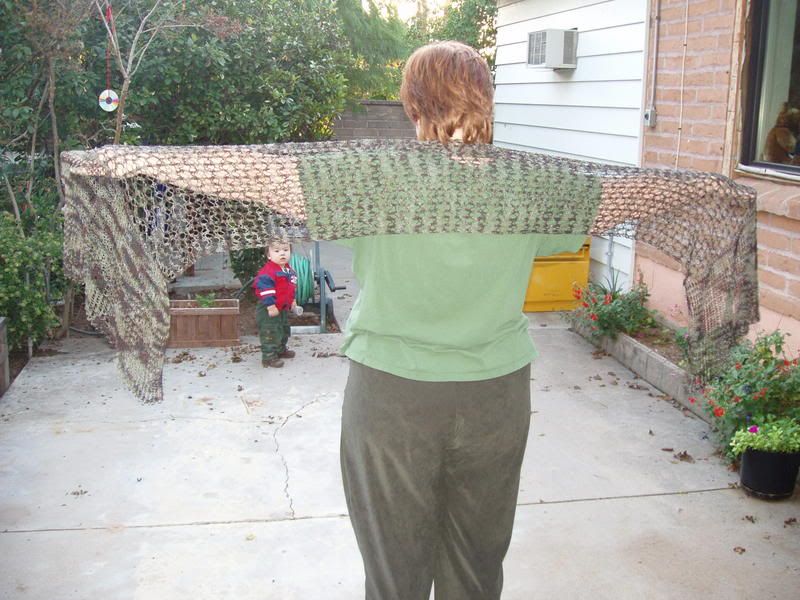 No, I don't know how to wear a stole gracefully. Why do you ask?