Hooray, a red scarf!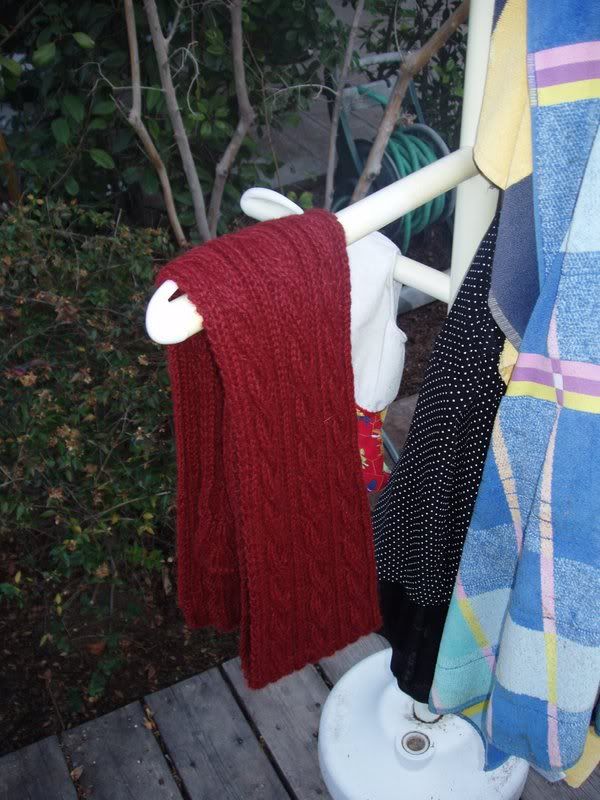 Scarf and beach towels, a study
Pattern:
Irish Hiking Scarf
Yarn:
Elann Peruvian Pure Alpaca
, in Oxblood
Needles:
Knitpicks Options
, 5.0mm (US8)
Began December 30, 2006
Finished and blocked January 23,2007
What a fun scarf, and what soft yarn! I have heard that it's sheddy, but I enjoyed working with it, and with three dogs, who notices a little alpaca floating around? After this knit, I can cable
anything
without a cable needle!
Wednesday:
.86 miles walked
Today:
2.1 miles walked