For I have cast on Faina.
Cute little scarflet.
Despite the fact that I had to cast on three times, I am enjoying this. It's a straightforward pattern, although it IS the first time I've tried to knit from a chart. Thank goodness for almost-all-purl WS rows. (And can I just say how it messes me up that the right side rows are the even ones? Apparently my brain is full, and that concept won't fit in there will all the rest of the uselss trivia.)
I have spent the rest of the weekend dealing with this: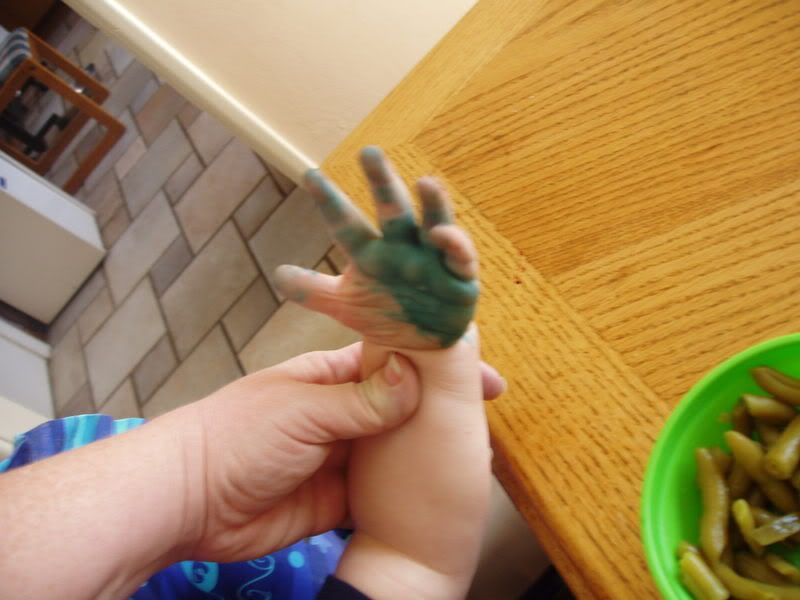 Why are we always out of blue food coloring?
In happy news, I can say that sealing the grout from stains was a good idea.
Green beans make me happy.
It feels like folly to be starting an alpaca scarf for myself on the same day I'm contemplating turning on the air conditioning.