I have some finished objects.
First,
Clapotis
, finally.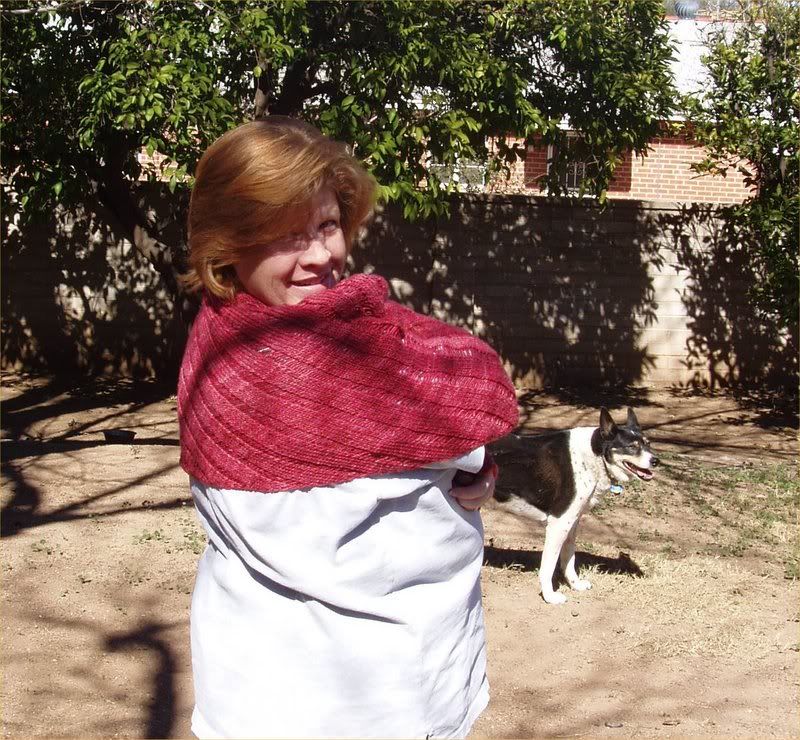 Clapotis, here she is!
November 8, 2006 to December 21, 2006
Henry's Attic Andromeda, dyed by the
artist Jessie
Knitpicks Options, 5mm
Glorious color!
My photographic skills are inadequate to show the beauty of
Jessie's yarn
. Go buy some. I'll wait.
And here's my secret.
I finished
TENDRILS
! Oh
yeah
.
I'm shy
Wingspan
August 20, 2006 to January 30, 2007
Knitpicks Andean Twist, in Prairie, overdyed by me
Knitpicks Options, 4.5mm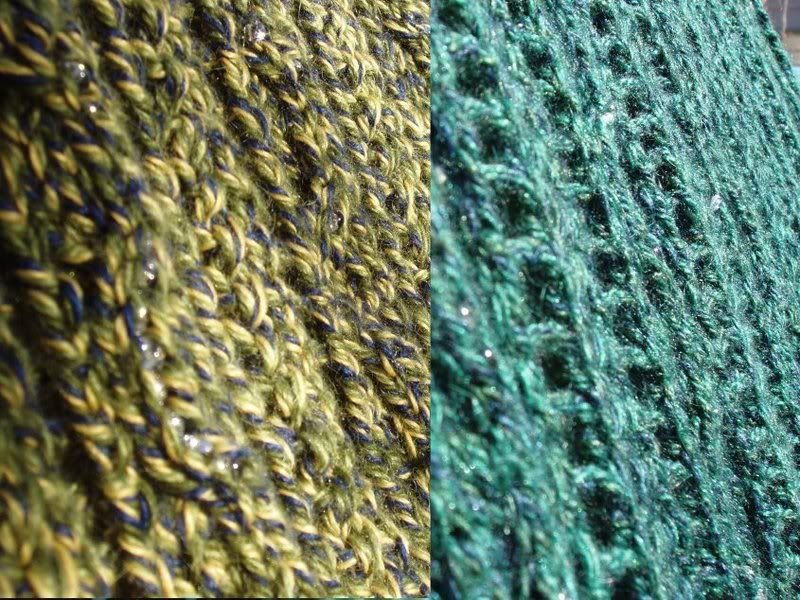 Upclose and personal
Original color on the left, freshly dyed color on the right. I overdyed it with a more or less equal combination of Emerald and Spruce Jacquard acid dyes.
Since then, I have been knitting on my bearfoot sock (one at a time, the dpns were killing me) and doing a little of this: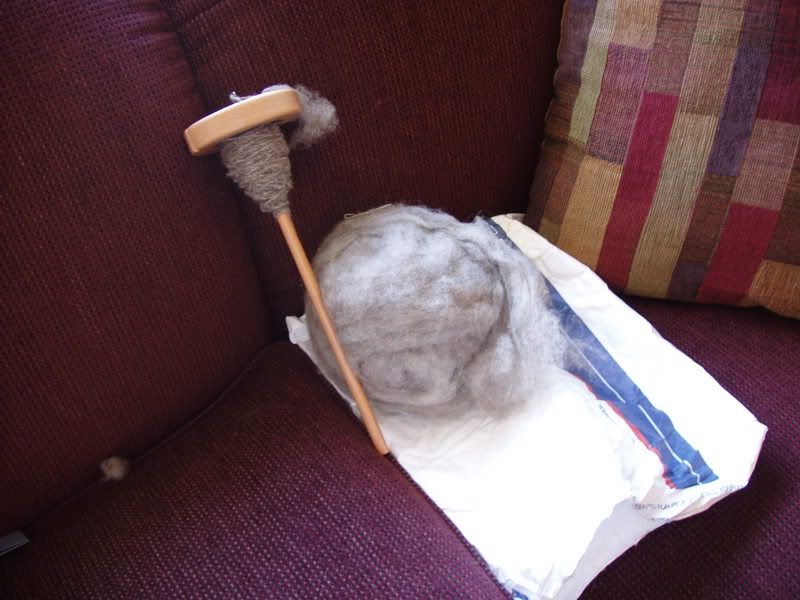 Upclose and personal