I am feeling better today, thank goodness. DH also got the walking death, but he seems to have gotten an abbreviated version and is on the mend as well. He didn't even have to go to the doctor for the miraculous waiting room cure!
This weekend is my father's 80th birthday, so my little family is packing up to head out of town and celebrate with ol' Daddy-o. A little car knitting will be had, and maybe a little Bug-nap knitting too, but I am not holding my breath.
In the meantime,
La
asked for some
Faina
prep photos. I will be knitting my Faina from some stashed
Knitpicks Andean Treasure
in Embers Heather.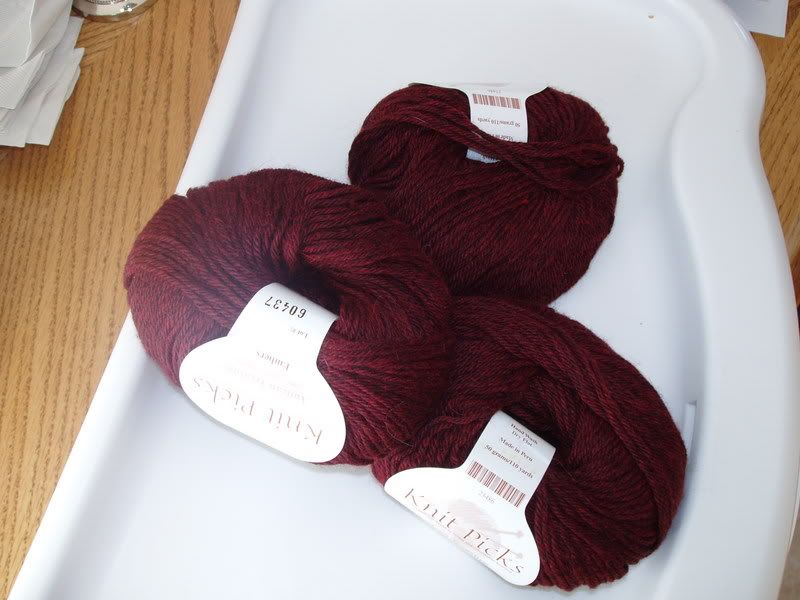 Mmmm, alpaca....
Ignore the weird ghosting from the label, and the color is fairly accurate.
I had originally bought this yarn to hold with
Shimmer
in Maple Leaf to knit myself a Clapotis. I think it would have been pretty, but I have already knit one Clapotis, and I want to move on. My motto is "Life is too short to knit the same pattern twice (unless I wanna)" and right now, I dunna wanna. Any ideas for my laceweight? I am not a great fan of variegated lace, so it should be a reasonably simple, solid pattern - I don't like meshes and prefer designs with the elements in positive space. Oh great knitbloggers, gimme your ideas!
On an unrelated note, don't you wish these were growing in your house?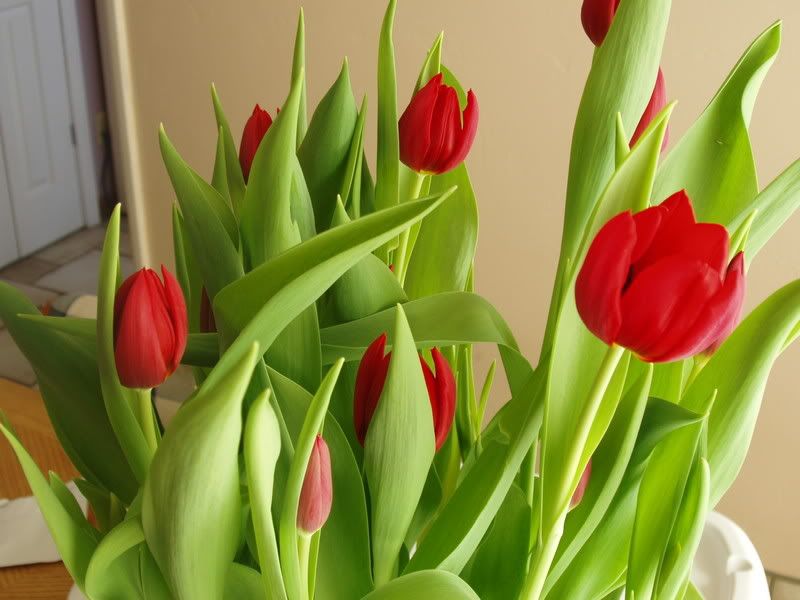 Beauteous tulips