Boy, somebody is going to typo in google and be really disappointed...
Anyway.
My Sock Madness socks turned out too big by a long shot. They fit DH's feet, but the ankles were much to saggy for his chicken legs. There was only one thing to do (besides frogging them completely, which I actually considered). I had to cut off the toe, rip out two inches of knitting, and reknit the toe.
Oy.
Prepped for surgery: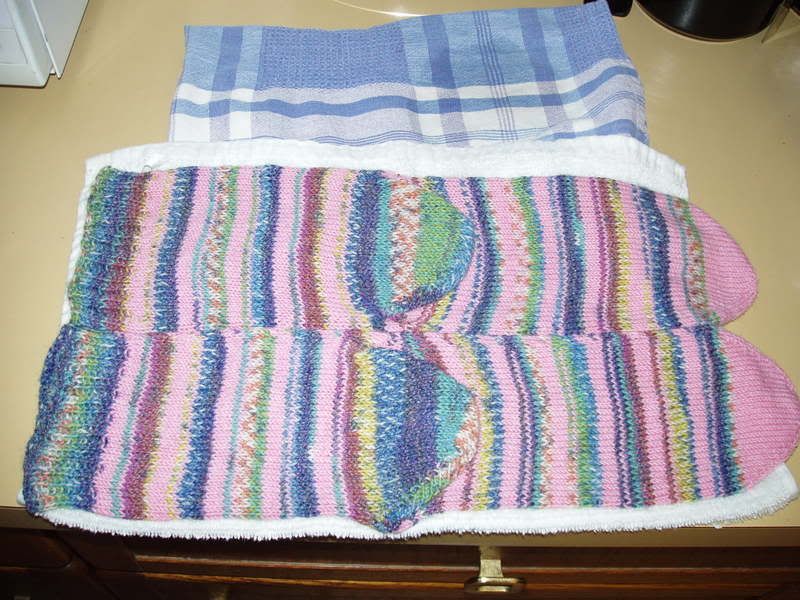 First incision: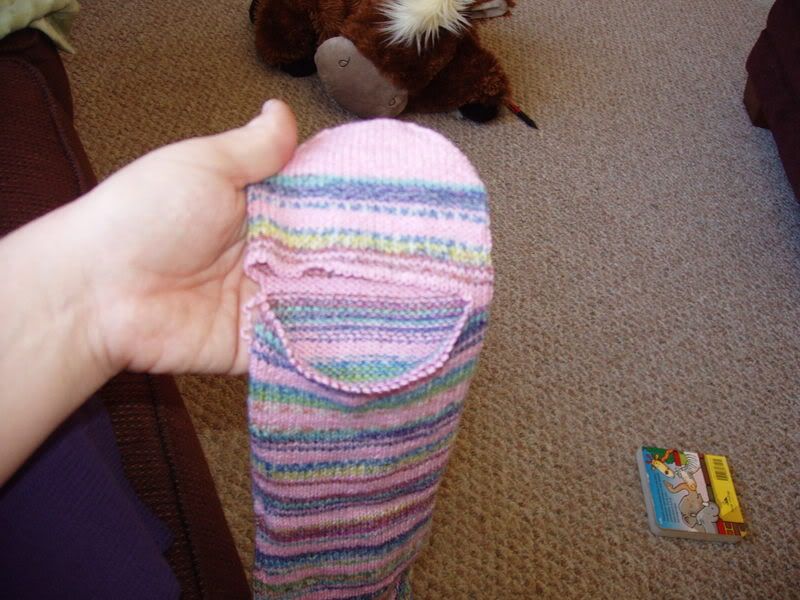 Hanging by a thread: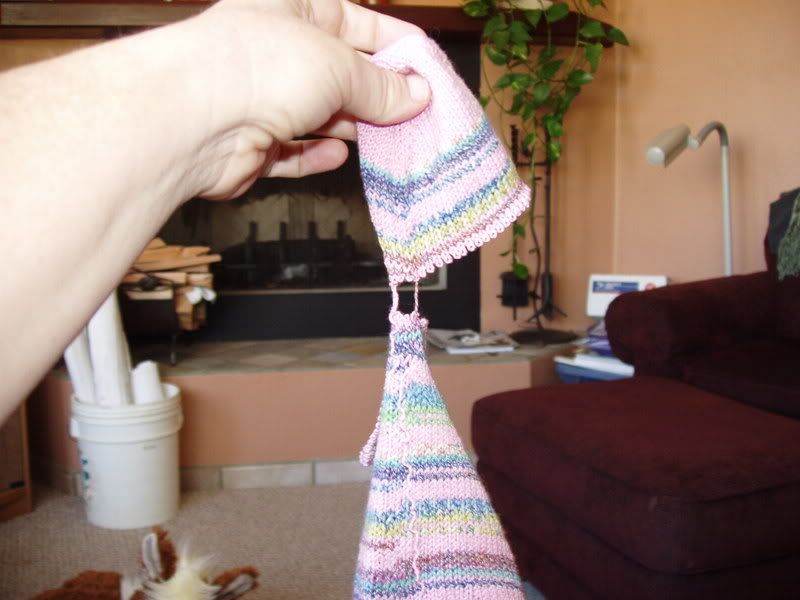 Innards: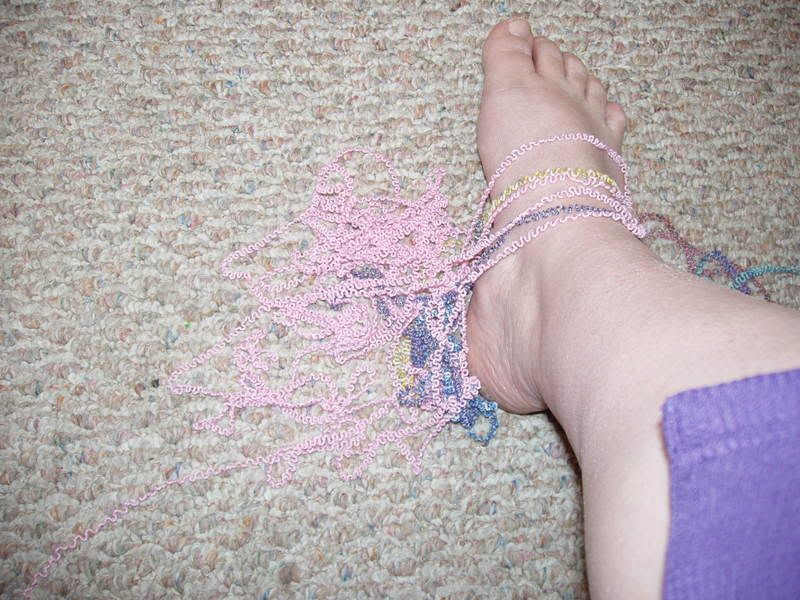 Stitching up the wound: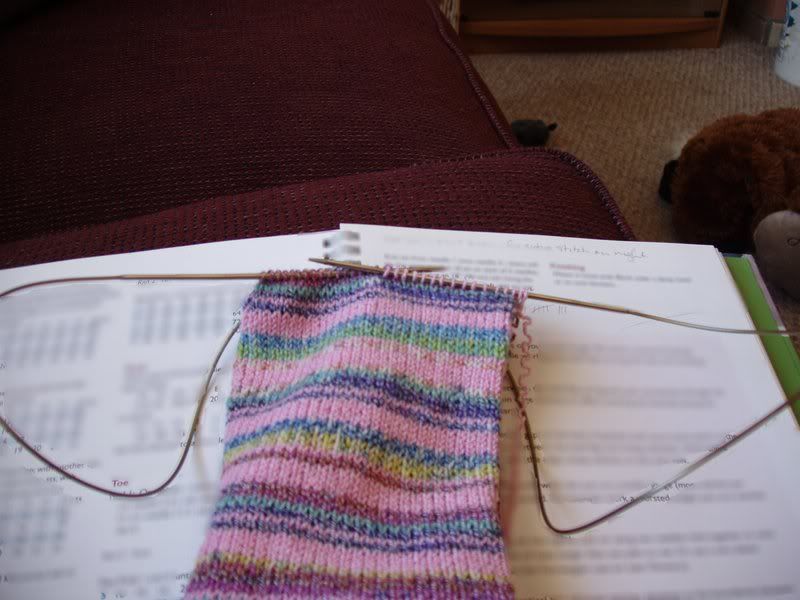 Perfect:
Now for its mate...