Sock Madness starts on Saturday, so I figured I'd better finish up the sock I'd been knitting for ages and ages. It's not a pair, but it's done.
Bad bad photo of Lattice Sock #1
The pictures will never do justice to the colors, but at least you can see much of the variation. It's Mountain Colors Bearfoot in Moose Creek. This is how much yarn I had left: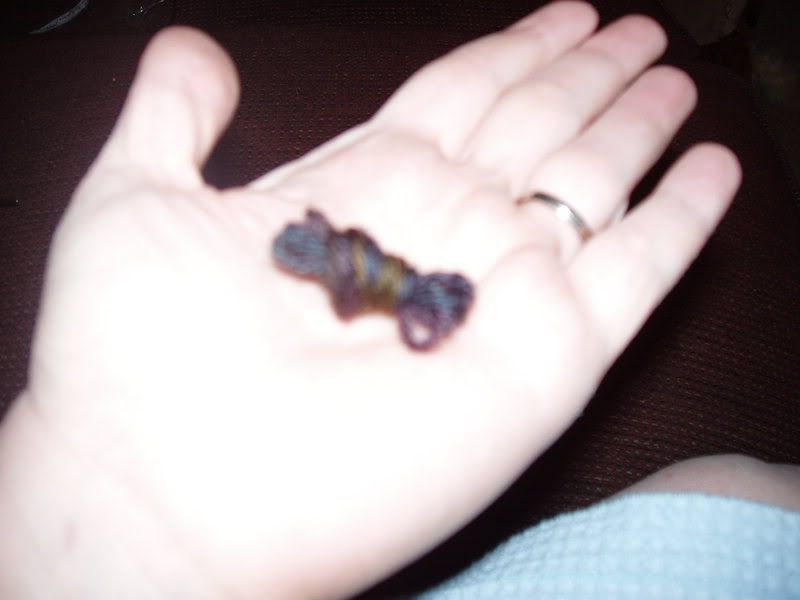 That's mebbe a yard.
I split the hank in half by weight when I started these, so I should be able to squeak by with the other ball. If not, I can fudge the ribbing a tad. It worked out to be an even number of pattern repeats (assuming I did them all correctly) so I only have leeway in the number of rows of ribbing.