YAY! My
Rabbitch
special yarn came in the mail yesterday! Squooshy, squishy, and PINK! It's love. (It's not just any yarn that gets posed in the flowers.)
Jazzberry Toe Jam.
Go now,
to her store
. Buy some, then come back.
Mondays are for spinning in pacaland, and so I did. I finished up the little bit of easter egg roving I was working on, but only had one spare bobbin, and hadn't dyed up the roving that I want to ply the easter egg with. So I did that after. I just used the little food coloring droppers, 3:1 green to blue, and got creative with the vinegar. (Pouring it on the fiber directly is what caused the light spots, which was what I was going for.)
It's really that bright. Mebbe brighter.
I think it will match pretty nicely with the easter egg, but not be too boring. Hurry, roving, DRY already!
And now for the bad.
Juno
posted yesterday about how she started thinking of her hair as fiber, and how it was important to get it cut regularly so the fiber would stay in good condition. Along the lines of Hair As Fiber, I present: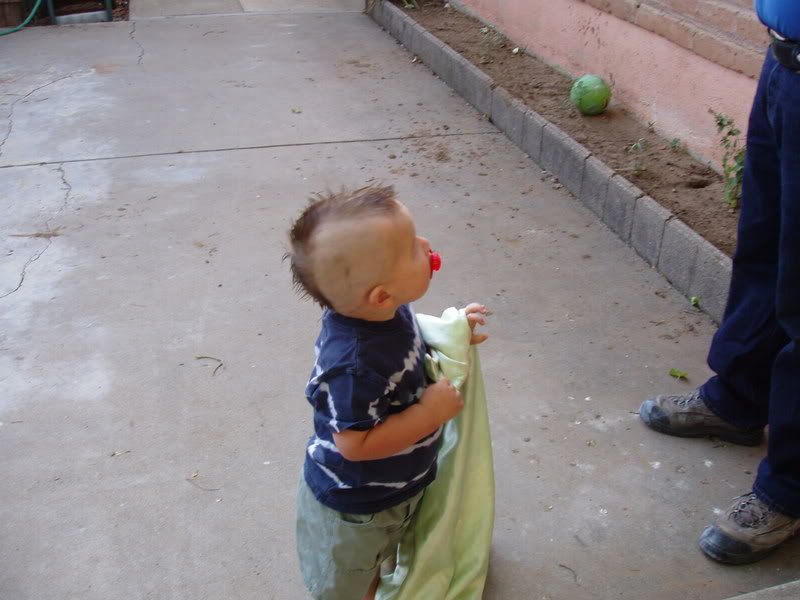 Bad to the Bone.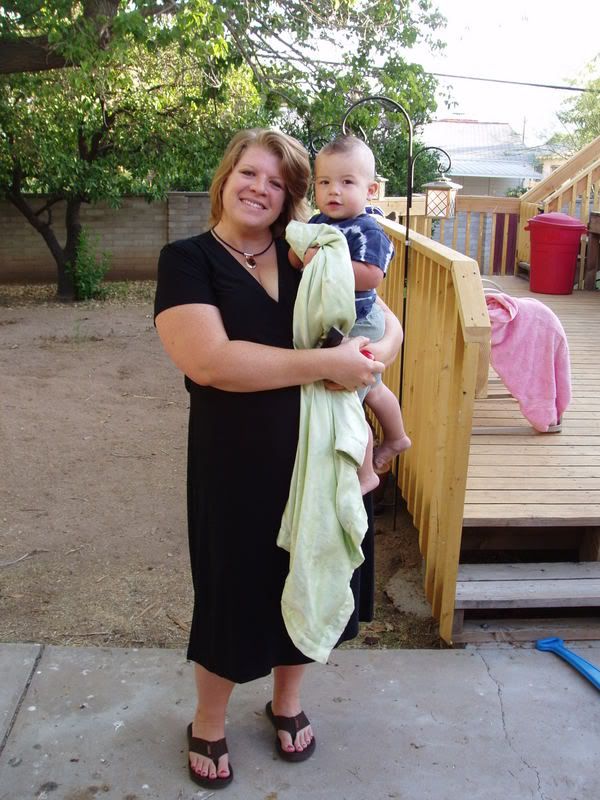 Mommy loves me.
Now where's that photographer with the kiddie-sized Harley?