Here's my sky.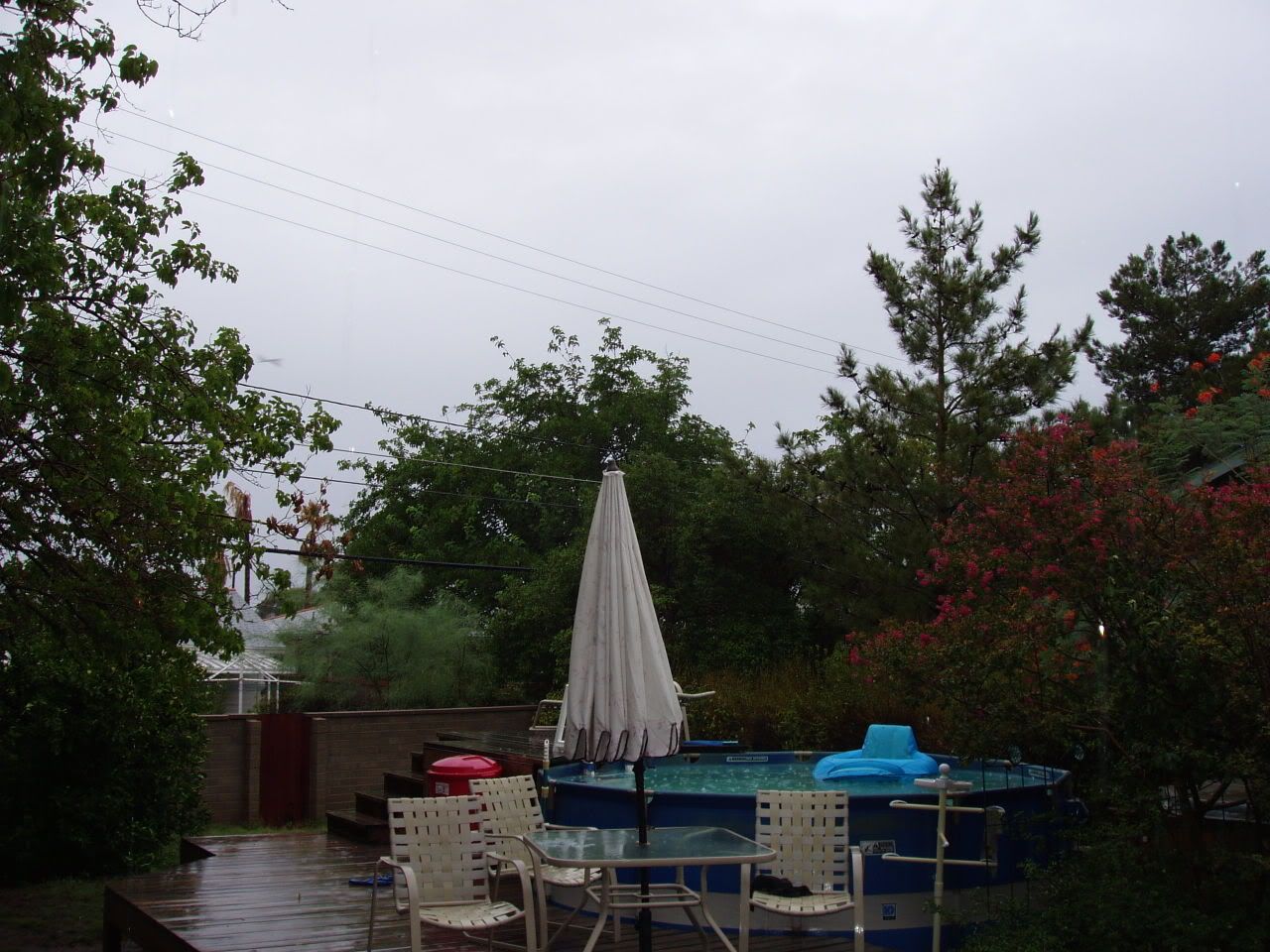 Can't see it? Too many clouds in the way? Yup. Rainrainrainrainrain. We are under flash flood warnings and downtown is accessible by one and only one road. (All the other ones have an underpass.)
Norma posted about people having the doldrums. This is how Fluffy feels about it.
And another baby pic, cuz it's my blog and I can.