Here we have some little yarn cakes. I LOVE yarn cakes. If I had all the leisure time I wanted, I would spend a little time each day rewinding my balls into little cakes. They're deeply satisfying, and calorie free. (Actually, if I were to eat them, they'd probably have calories, given the nature of most things.)
Anyway, I borrowed a scale and split my hank of Bearfoot and my ball of A Piece of Vermont into two equal cakes. Yarn cupcakes!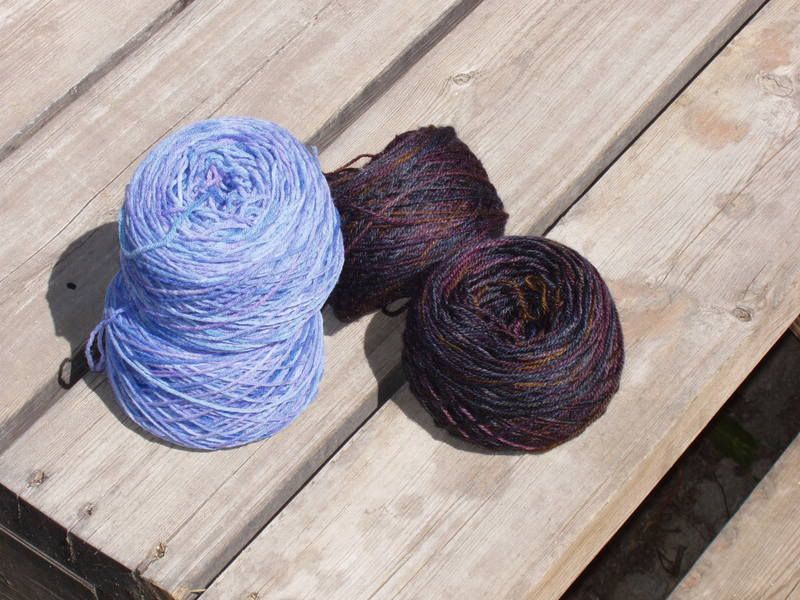 I will cast on for my little socks whilst waiting for the doctor (well, for the nurse, really) to jab my son repeatedly in the thigh with long needles. We both love that Oh So Much.