Now on Saturdays!
Yes, it's true, I was neither too busy nor too lazy to take a picture this morning. It's shaping up to be a beautiful day.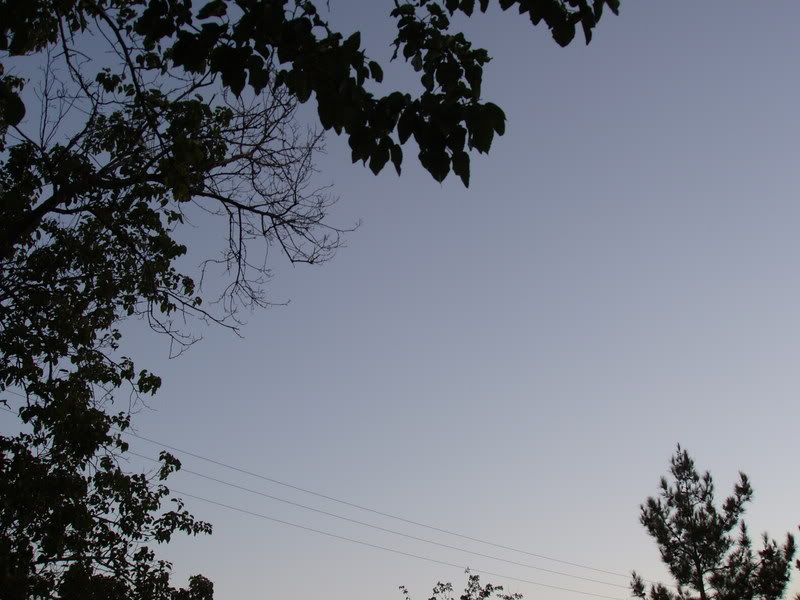 That picture shows an odd gray on my monitor, but it wasn't when I took it - I don't know if it's my sad dying monitor or my sad camera skills that was the problem.
Knitting!
I started my Bearfoot socks. I plan to knit them two at a time, a la extreme knitting from Knitty, but I am cheating a bit. The process of doing short rows while trying to keep my yarns and wraps straight in a yarn that looks nearly black except in the best of light sounds a little too extreme for me. So, I present two little sock toes.
I will stuff one inside the other when I finish them both, and then I'll double-knit. Weenie way out, I know, blah blah blah, but I just didn't wanna screw it up early on. I plan to short row the heels at the same, so I will get some practice.
OY. I just ripped both toes. Will someone please remind me, next time I mention short-row toe up socks, that I really need to start with a provisional cast on if I don't want that ridge across my toes? OY OY OY. And also, Caramba.