This is my back step.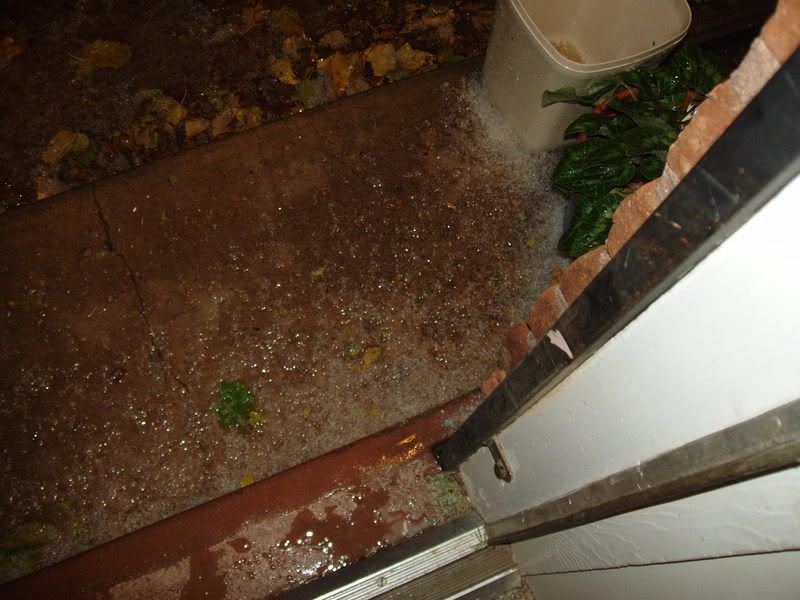 and the back patio.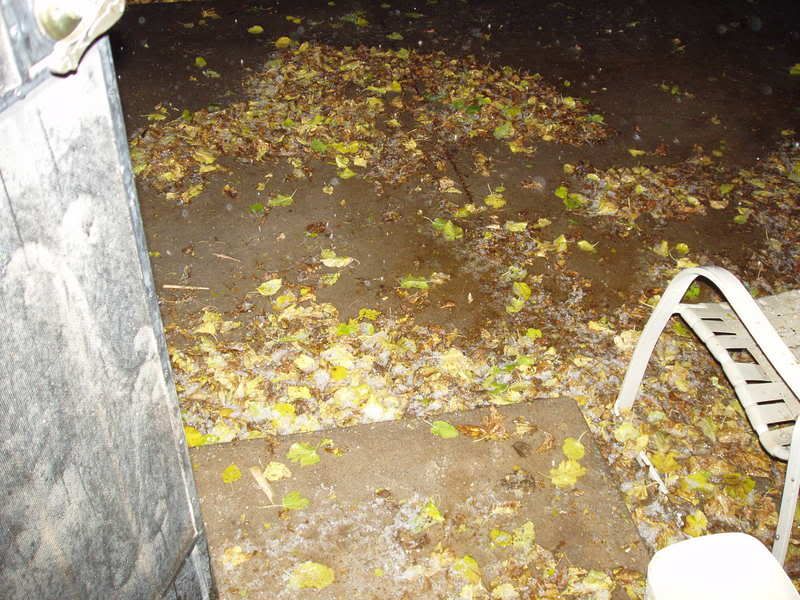 This happened in ten minutes. See the hail? The ice? The BRRRR???? I know some of you up north are chuckling at me and my paltry ice. However, not four hours ago, the temp outside was
70 degrees
. 25 degree drop in four hours. Brrrr.