Complete denial.
Cuz it's almost 10pm, and this is what I have: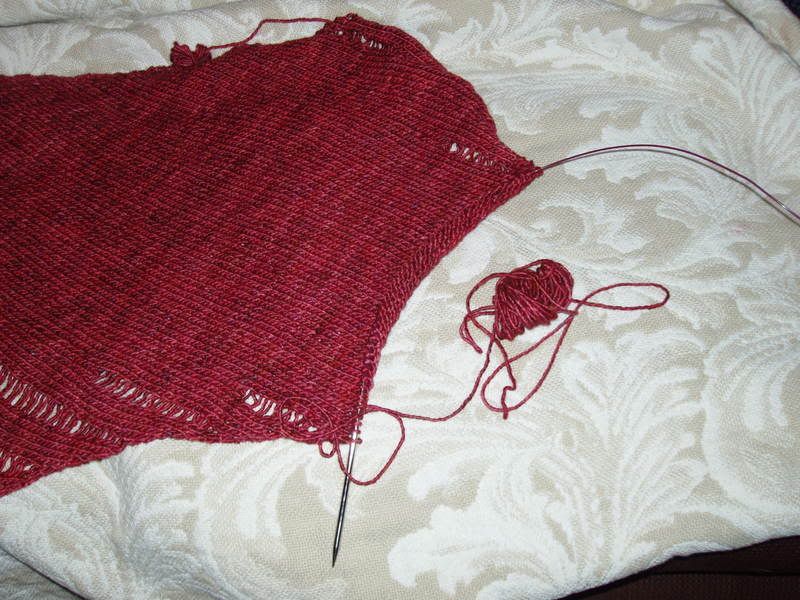 This is the yarn
Jessie
dyed for me. There is no more. That little ball is all there is left. I have about 50 ever-decreasing rows. I hoped and hoped and hoped that I would have
juuuuuusssstttt
enough.
...sob...
I was so close.
Rrrrrriiiiiiiiipppppppppppp.
...sigh...