Just under the wire.
Take a moment to go see what
Pikku-Kettu
just made. (Unless you're Blogless Lynn and you can't NOT start a new craft.) In my next life I want to be a Scandinavian knitter, please.
Hey, look, it's Gecko Season!
Can you see him there, under the basket?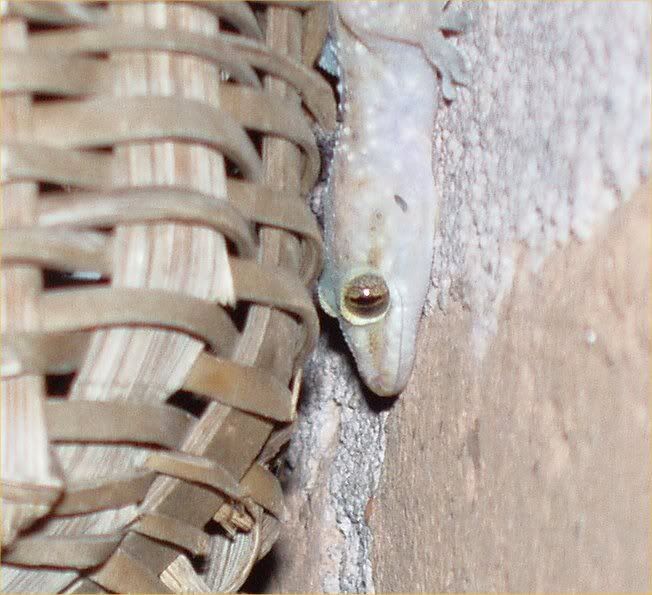 How 'bout now?
Look at that cute little reptilian eye. What a sweetie. I like to leave the porch light on a little while to attract bugs for him and his offspring. (Leastways, I assume it's gecko generations and not the same gecko who's been hanging out by the porch light for the last eight years.)
Last but not least,
HI FRANK
! (I'm trying to score some cake, people.)